As a non-profit organization funded entirely through voluntary donation and the support of Nancy and Katherine Heigl, the JDHF is immensely grateful to members of the public who raise money to help us implement and maintain our animal welfare programs. Without your support we can not bring about change.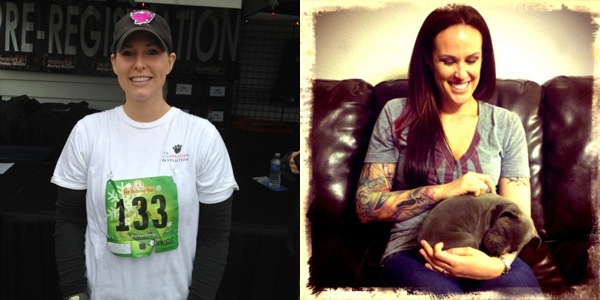 Last month several supporters took part in one of the most strenuous and grueling athletic events to fundraise on our behalf. On June 17, April Mixon ran the Vancouver USA marathon raising $1,023.00 and on June 3rd, sisters Heather and Erin McDermott completed the San Diego Rock 'n Roll Marathon collecting $1,110.00.
The Heigl Foundation is hugely appreciative of their efforts and of those who supported them. 100% of the proceeds from the marathons will go directly to help save the lives of animals and reduce the number of healthy, adoptable pets euthanized in shelters. We would like to thank April, Heather and Erin for their incredible efforts and congratulate them on successfully completing all 26 miles 385 yards of their respective races!
If you would like to get involved and support our lifesaving work with your fundraising idea, event or activity, please get in touch and tell us all about it. We can help you to help us!