Sadly we see many animals at the Jason Debus Heigl Foundation that are victims of abuse and neglect. Through the animal welfare organizations that we help to support financially or with the dogs that we rescue through our internal group the Heigl Hounds Of Hope, we strive to help all pets that have suffered as a result of human cruelty, indifference and ignorance.
A particularly harrowing tale of neglect surfaced this week, when the Foundation received an urgent plea from kennel staff at the Baldwin Park Shelter in Los Angeles who were desperate to ensure that Grace, a five year old Pit Bull stray found on the streets, would not be left to die alone after a life of suffering.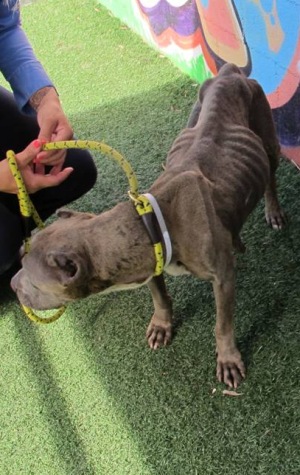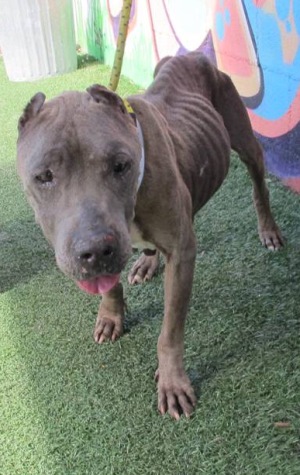 When our staff arrived at the shelter, Grace was exhausted and very sick. A veterinary exam revealed that her teeth had been filed down, her ears hand cropped and her emaciated body was covered in scrapes and scars.
Our only hope is that she will be able to survive the stray holding period so that we can start the long process of nursing her back to health.