Author and photographer Melissa McDaniel has traveled across the U.S for the last three years to photograph dogs for her award-winning book series the Photo Book Projects. The Photo Book Projects encompass a series of photo books, note cards, fine art prints, calendars and other items, all of which help to raise awareness of the issues affecting animals today, especially those who are mistreated or misunderstood.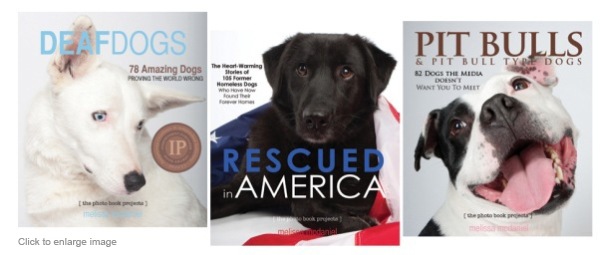 McDaniel's books contain heartwarming photos and stories of rescued dogs that have found loving homes, and during the month of December she will be generously donating 30% of the proceeds from all books sales at her web site and 10% of the proceeds from her all Amazon.com sales to the Jason Debus Heigl Foundation. The funds raised will be used across our animal welfare programs to help save the lives of companion animals.
The first in the series - Rescued In America, contains moving portraits and short biographies of 105 dogs who were adopted from shelters, rescue groups, or found as strays and were lucky enough to find their forever homes.
Deaf Dogs, which won the prestigious IPPY book award in 2011, features 78 deaf dogs from the U.S and Canada. The portraits and biographies tell the truth about these dogs, and help to dispel the many myths about deaf dogs that cause thousands of them to be euthanized every year.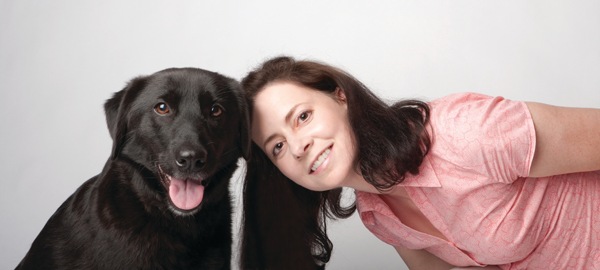 Her latest publication, Pit Bulls & Pit Bull Type Dogs, helps to educate the public about the misunderstood and much maligned breed. With the tag line '82 dogs the media doesn't want you to meet', the book includes photographs of 10 dogs formerly owned by Michael Vick, who was convicted in 2007 of unlawful dog fighting, as well as many other gorgeous dogs that prove that pit bull type dogs are just dogs, like any other breed.
For more information about what inspired Melissa to create the books and to view some of the wonderful images she has captured, please visit ThePhotoBooks.com.
Her three books, Deaf Dogs, Rescued in America and Pit Bulls make great gifts for the Holidays. So buy now to stock up and help save lives in the process!
You can purchase the books directly from Melissa's web site shop or via her Amazon.com page.