The Heigl Foundation is profoundly grateful to our dedicated group of volunteers who donate their valuable time to help us achieve our goals. In a new feature, in conjunction with our quarterly newsletter, we hope to highlight some of the special people that work tirelessly to help animals in need.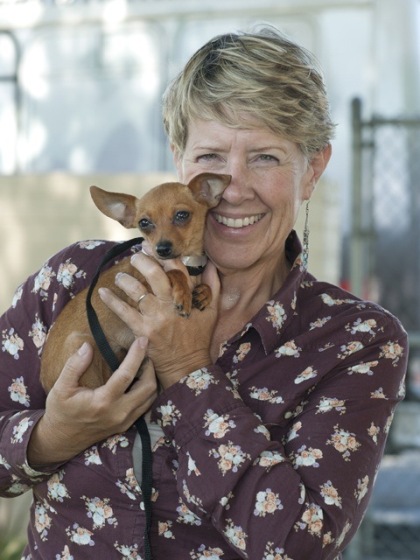 Diane Holmes is one of those special people. A shining example of someone who goes above and beyond the call of duty as a volunteer. She contributes so much to the success of the Foundation's programs, driving across the county on our animal transports, making local runs to LAX or picking up our donated dog food with her husband Jim.
We have never heard Diane say no to a request for help - regardless of the hours involved or time of day. Our transport coordinator and so many dogs and cats in Southern California shelters would be lost without her help. She is truly an example of selfless giving at its finest.
How Diane manages to fit in all of her volunteer activities while working two jobs and taking care of her family we really can't comprehend, but we are truly thankful for her ongoing support and dedication to the Heigl Foundation.