Katherine Heigl and talk show host Rachael Ray are both passionate animal advocates, so when the duo got together to chat on The Rachael Ray Show last Friday, they were soon joined in the studio by a few furry friends in need of loving homes.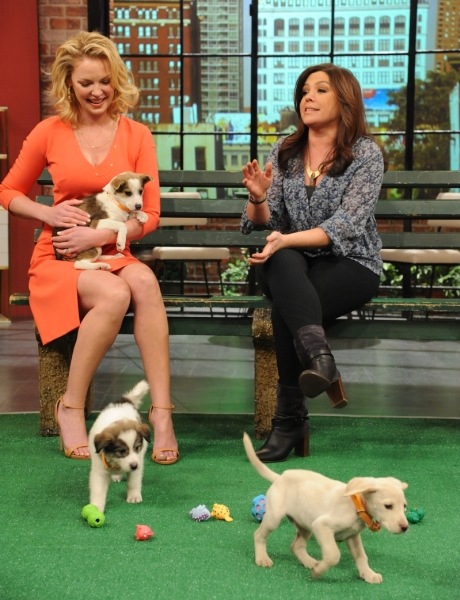 Introducing dogs from the worlds largest no-kill rescue organization the North Shore Animal League, Katherine explained that they were all seeking adoption having been saved from euthanization in various states across the country.
Helping to find homes for shelter animals is just one of the many issues Katherine hopes to address with her new pet product brand Just One. Each time someone buys a Just One product a percentage of that purchase will help to spay and neuter pets, place orphaned animals in loving homes, and end the euthanizing of 10,000 cats and dogs a day.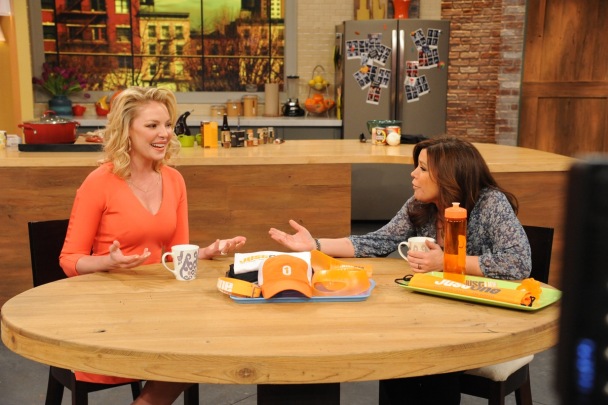 Helping shelters and encouraging pet adoption are also causes that Rachael's Nutrish pet food line benefit. "You know if you're here, I have to give you our contribution from Rachael's Rescue and Nutrish," Rachael said, offering a $75,000 donation to the Heigl Foundation. "You have no idea how much this means to us!" said Katherine, thrilled at the generous contribution.
The Heigl Foundation also works closely with North Shore Animal League through our transport program. Dogs from high kill shelters who are at immediate risk of euthanization are shipped to the no-kill organizaton on a bi-monthly basis, where they are cared for until homes can be found for them.
For more information on the puppies that appeared on the show and to learn about adoption, check out the Rachael Ray Show, the North Shore web site and the Animal League Facebook page.