Anderson Cooper surprised Katherine Heigl on his daytime talk show Anderson Live on Friday, March 8th, when a number of dogs that the Heigl Foundation had rescued from a high kill shelter in Los Angeles appeared in the studio. The puppies, who faced imminent euthanization, form part of a bi-monthly transport funded by the JDHF and facilitated through the New York based North Shore Animal League Of America. North Shore is the worlds largest no-kill animal rescue and adoption organization.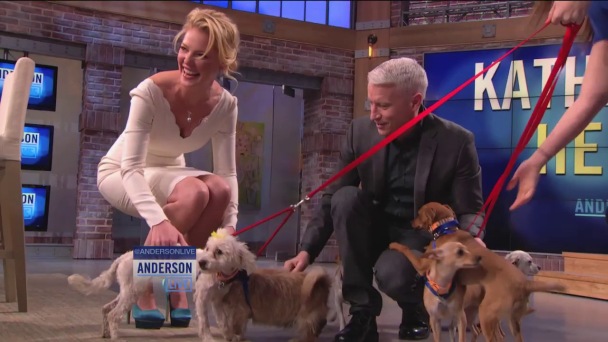 Delighted to see the playful pups running around the set, Katherine quipped, "Just like my house!" referring to her ranch in Utah which is also home to seven dogs. Check out the video clip as she gets to meet a few of the amazing pets she helped to save!
Katherine also presented the host with a collar from her Just One pet product brand, proceeds from which go towards a variety of Heigl Foundation programs and initiatives dedicated to putting an end to the killing of over 10,000 pets every day in shelters across the United States.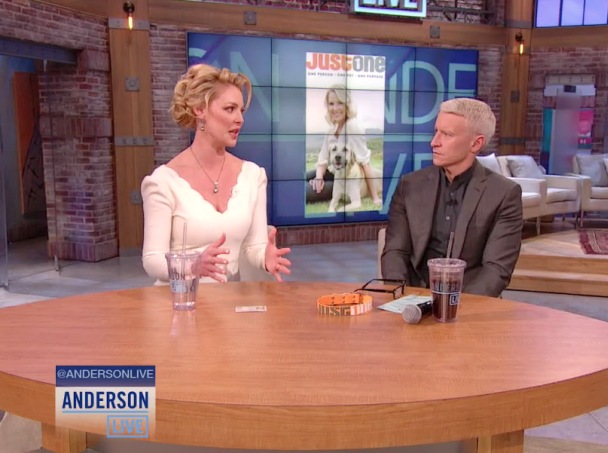 To browse the products in the Just One store, visit Just1pet.com and for more from Katherine's TV appearance check out AndersonCooper.com.