In latest issue of WebMD magazine, Katherine Heigl talks to the digital publication's 8.5 millions readers about her animal instincts. From childhood pets, to the dogs, horses and donkeys that now share her Utah ranch, Katherine explains how she has always opened her heart and her home to four-legged friends.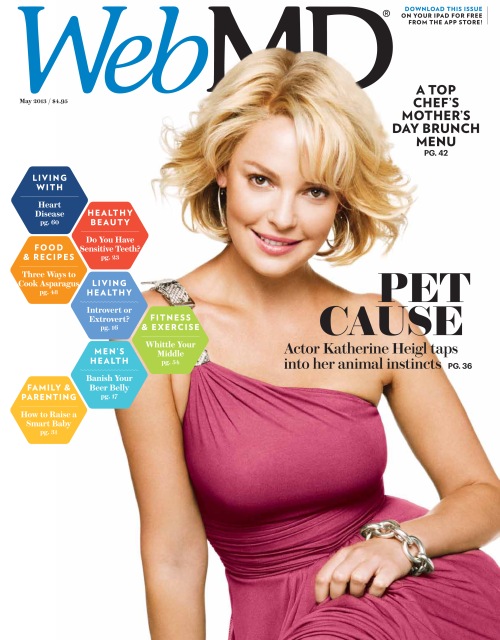 It is a passion that lead to the creation of the JDHF, to help tackle the massive problem of homeless pets and animal cruelty, and to the development of the Just One pet product line to help provide additional funding for our life saving work.
Find out exactly what Katherine had to say by visiting the WebMD web site and downloading the interview for free! It is available in the May 2013 edition of WebMD magazine out now.