On Sunday, June 16, 2013, April Mixon will once again run the Vancouver USA marathon to raise funds for the JDHF. For the second successive year she is supporting our mission to save homeless pets and end animal cruelty.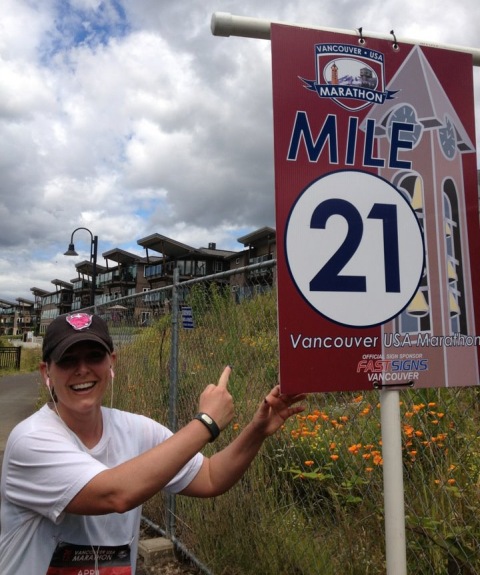 April is eager to beat her time of 5 hours 44 minutes and 36 seconds set last year on the same 26 mile 385 yard course, but it is not the only target she has wants to beat. "My hope is to inspire everyone to help in whatever way they can, to stop animal cruelty and save shelter animals. Last year I raised $1023 for the Heigl Foundation. Hopefully my supporters will help me to beat that total this year!"
To support April and her efforts we have once again created a Fundly page where people can donate to help her reach her fundraising goal and track progress as she prepares for the big event.




Please visit April's page to contribute towards her target. 100% of your donation will go towards funding adoption, rescue and transport programs focused on saving lives. It will also benefit spay/neuter, education and training policies that help reduce the number of unwanted litters abandoned to shelters and subsequent euthanization.
Become A Fundraiser
If you would like to become a fundraiser for the Jason Debus Heigl Foundation it is really very easy to get involved. A sponsored walk, run or swim; garage sale or cake sale; skydive or bungee jump; a Karaoke evening, quiz night or raffle: the possibilities for helping us are endless. However you decide to raise money, we are here to provide support and advice. Please let us know about your fundraiser!