Our transport coordinator often asks herself how to properly thank a team of volunteers that invests so much of their time and energy to help save homeless pets, regardless of the time of day or the number of hours required to get the job done.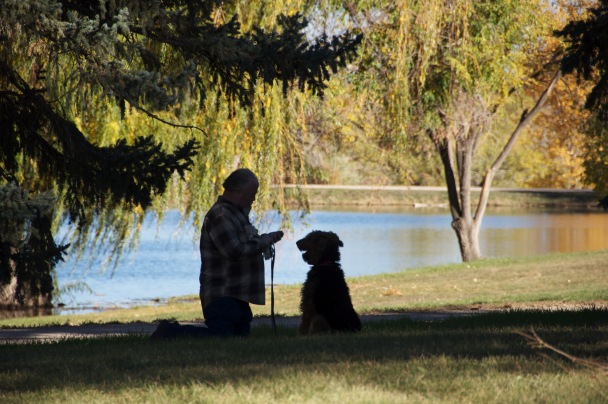 One volunteer that continually stands out is Rick Molony. Rick has been selected as the volunteer of the quarter for his ongoing dedication to our transport program. Rick has gone above and beyond to help hundreds of animals find their way to a new home - whether it is taking two dogs to rehabilitation, driving a van full of dogs to LAX, or transporting many to new destination shelters throughout the United States.
Rick is most certainly a lead on our transport team and has helped to build strong relationships with local shelter staff and the staff at our partner destination shelters. Rick has also worked with our transport coordinator and fellow lead driver and volunteer, Diane Holmes, to recruit new drivers. It is our hope that Rick and our other transport team volunteers know that our transport program is successful because of their ongoing commitment. Thank you Rick for your never ending dedication to helping our furry friends!
The Foundation's transport program has successfully transported over 350 animals to date this fiscal year to approved no kill destination shelters throughout the United States.
We are profoundly grateful to our dedicated group of volunteers who donate their valuable time to help us achieve our goals. In conjunction with our quarterly newsletter, we hope to continue to highlight more of the special people that work tirelessly to help animals in need.