The Heigl Foundation is profoundly grateful to our dedicated group of volunteers who donate their valuable time to help us achieve our goals. In conjunction with our quarterly newsletter, we highlight the special people that works tirelessly for animals who are in desperate need.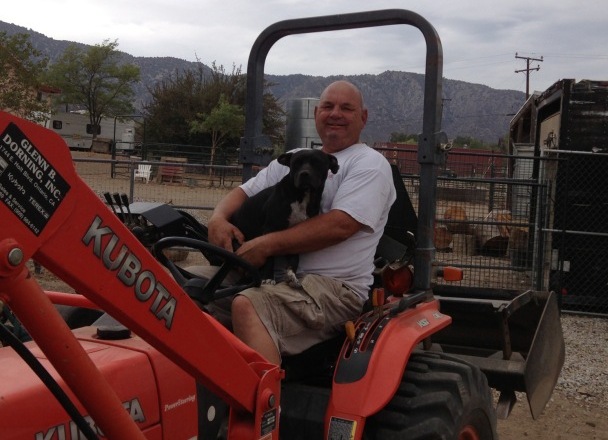 Today, the spotlight turns to Jim Holmes, one of our most dedicated and veteran volunteers who is a much deserved recipient of the title "Volunteer of the Quarter". What can we possibly say about someone that goes out of his way to help in any way needed? THANK YOU!
Jim never hesitates to step up to help whenever or wherever it is needed, regardless of the weather, time of day, the hours needed or the job requested of him. In partnership with his wife Diane Holmes, he can always be relied upon to help save lives. Jim has been our transport vehicle mechanic, picked up food donations month after month, driven transports all over the country and even fostered dogs for the Foundation while they are waiting for new homes or to go on transports.
If that was not enough, Jim is a lead transport driver who trains and recruits new drivers. So, not only has he helped save hundreds of animals in the last two years, but he has also kept us safely on the road! It is our hope that he will continue to do so long into the future.
We also hope that all of our transport team volunteers and dedicated receiving/sending shelter team members know how much we appreciate their help! The JDHF transport program is truly a team effort.