With each issue of the Heigl Foundation Newsletter comes the perfect opportunity to show our heartfelt appreciation for the dedicated group of volunteers who donate their valuable time to help us achieve our goals. The chance to highlight the special people that work tirelessly to change the plight of animals who are in desperate need.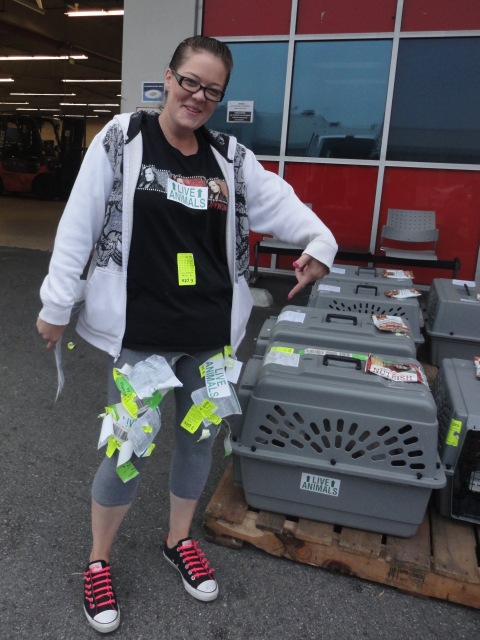 Jenna Neal has been volunteering with JDHF for 3 years, regularly giving up her personal time at unsociable hours to help with life saving transports. From assisting at local shelters to prepare and pull the pets for their journeys, to driving the animals to their destination rescue organizations, she is always available to help.
By giving generously of her time Jenna enables JDHF to save many more lives, even helping to raise awareness by taking photos and videos during her busy transport days.
We admire Jenna's flexibility. She welcomes all challenges, is always on hand to help us with last-minute pinches, and has proven to be a key figure in many of our rescue efforts. Thank you Jenna!