Anyone who had seen Penelope a little over two months ago when the Heigl Foundation rescued her from a Los Angeles shelter, would not only have struggled to tell what breed of dog she was, but surely feared for her survival. Her transformation since that day has been so marked, that at JDHF HQ Penelope is known simply as the "miracle dog".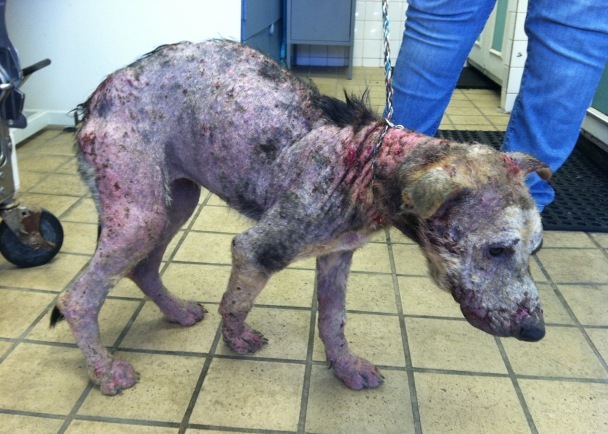 Abandoned as a puppy, Penelope had developed a case of demodectic mange so severe that when she sought solace at a local school, her appearance scared the children. Medical staff who examined her surmised that she had been suffering with mange for most of her 6 months of life and had never received any treatment for the parasitic skin disease. Penelope had lost almost all of her fur and her skin was cracked and infected over almost the entirety of her body. She was depressed, in severe pain with her skin covered in sores and could barely hold up her head.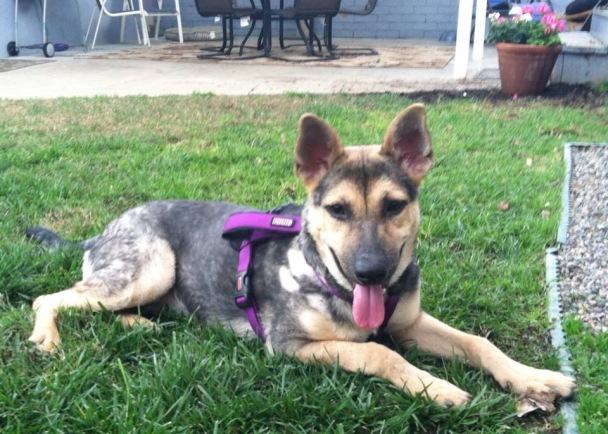 After just a few days of treatment Penelope began to respond positively. She was able to hold up her head, wag her tail and show just how much she was willing to fight for her life. Her rapid progress was documented by her caregivers and she was soon unrecognizable from the dog we had been rescued only a few weeks earlier. After just two months of intensive medical care, she is now, remarkably, ready for adoption. Watch her transformation unfold before your eyes in this moving video, a testament to her courage and tenacity.
The spayed 8 month old German Shepherd mix now weighs in at 44 pounds and is sporting a full coat. On the small size for the breed, Penelope makes up for it with her boundless love and energy. After being abandoned at such a young age she still needs some obedience training, but is very sweet, smart and quick to learn. Having already mastered "sit" and "down", with a little patience Penelope will soon become a fantastic, loyal companion.
So this holiday season, our Christmas miracle is Penelope. She has shown such a will to live after struggling on the streets for so long and at such a tender age. Penelope deserves a loving home so that she never has to fight for survival again.
If you are interested in adopting Penelope please get in touch by completing an application form.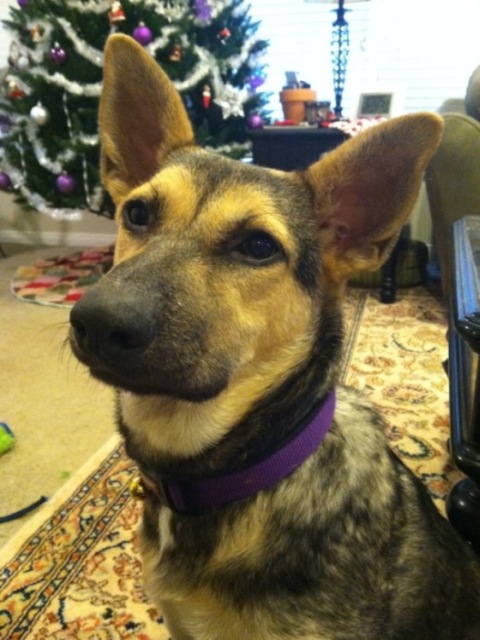 To continue to help more pets like Penelope we need your support. This month, your generosity will count double, as Katherine Heigl is offering a dollar for dollar donation match up to $100,000. If you make a charitable gift by December 31st, not only will 100% of your generous contribution be tax deductible, but it will go twice as far with Katherine's matching offer. Every single penny will go to helping animals in need. It will help pay for life saving medical treatment, vaccinations, food and boarding, as well as supplementing our vital rescue, transport, adoption and spay/neuter programs.