We are delighted to announce that Penelope, our Christmas miracle has found a forever home! Penelope's story of survival touched so many hearts and promoted such a huge response from people wanting to adopt her that it was almost overwhelming. Our staff had to make the difficult to decision to filter down the long list of applicants to find the perfect partner for such a deserving dog!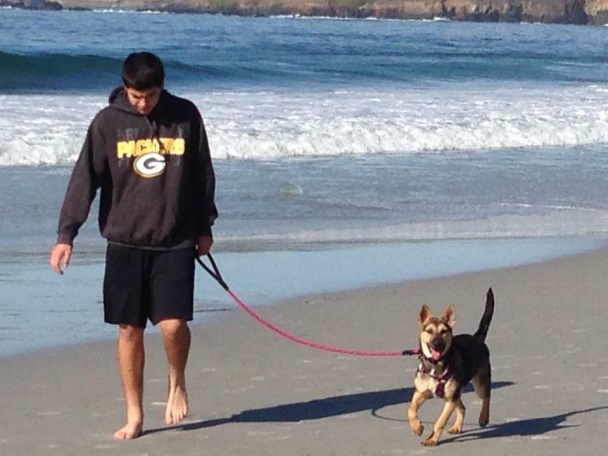 After a lengthy discussion, we decided that it would be best for the adoption to take place within state, primarily for Penelope's best interests, but also from a practical, logistical and financial perspective.
The team narrowed down the list of applicants to four candidates, all located in California, interviewing the prospective adopters and arranging a meet and greet with Penelope to assess which individual or family would be the ideal fit.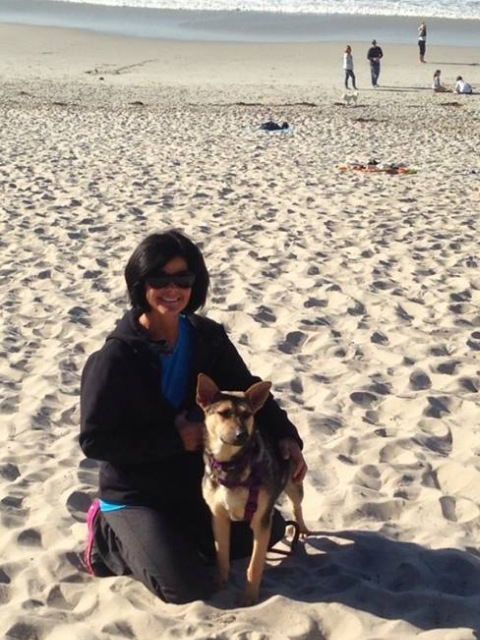 JDHF Staff were immediately struck by the bond Penelope developed with one particular applicant. Shelley had driven to meet the German Shepherd pup she had fallen in love with after watching the remarkable video documenting the 8 month old pups recovery. After spending just a short time together it soon became clear that Penelope had found her new owner.
Penelope is now spending a two week trial period living with Shelly and her family, and staff from the Foundation will be making a home visit shortly to check on her progress and to make sure everything is going smoothly. Though from the pictures that Shelly has sent in, it seems Penelope has soon settled in to her new home!
A huge thank you to everyone who applied to adopt Penelope, to everyone who sent messages of support and to all of you whose contributions helped to support her recovery. A great way to start to 2014!