Many of you will have followed the story of Penny over the past six months, from her initial struggle for survival to her amazing recovery. Blighted by a terrible catalog of injuries, infestations and infections that rendered her barely able to stand, she fought a long and hard battle against a terrible case of neglect to become a healthy, vibrant dog.
Now we have some wonderful news to share with you! Not only has Penny been adopted, after recovering from her recent spay surgery, but her former owner has been successfully prosecuted.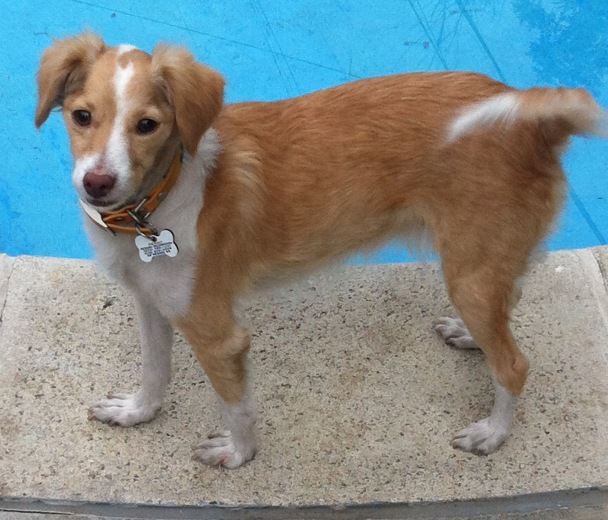 Last week we received word that Mr. Jesus Lira had plead guilty to the charge of Failure to Provide Care for an animal and that the Deputy District Attorney asked that we send her medical bills as part of the restitution that he had been ordered to pay. It is unusual for a rescue after adopting an animal from the Department to collect medical costs so this was very exciting news. The restitution hearing will be held in late February. Additional information on his sentencing will be available in due course.
We are delighted that our dedication and commitment to prosecuting those who have abused and neglected animals has led to some measure of justice for Penny, although nothing can make up for the pain and suffering that she had to endure.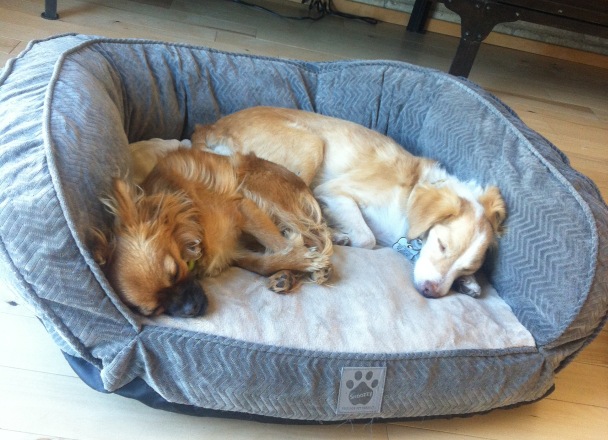 Penny has been cared for during her recovery period by Foundation Executive Director Jennifer Brent. She became very attached to the lovable pup, who is now best friends with Jennifer's own dog Olivia. So attached in fact, that she would bring Penny and Olivia to work with her so that they could hang out with the other animals at the office. It was here that Penny also touched the heart of a member of staff and over the weeks and months they formed a strong bond.
We are delighted to announce that Penny has found her forever home with a member of the JDHF team, where she can receive all the love and care she deserves. Congratulations Penny!