Tulare Animal Services is to construct a $25,000 play and exercise area for puppies and dogs at its shelter after Tulare City Council unanimously approved the animal interaction area at the shelter's 3817 South K Street site.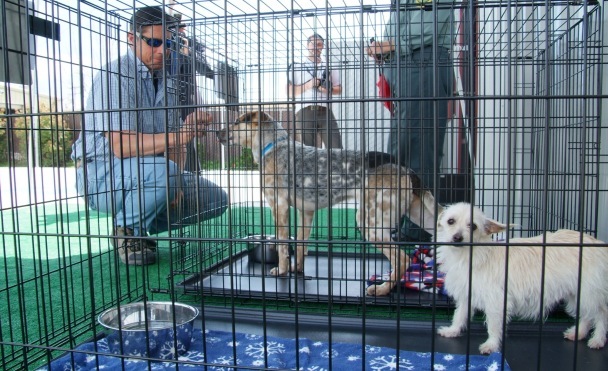 The Jason Debus Heigl Foundation will provide a grant of $12,500 to cover half of the cost of the facility, with the Tulare Rotary Club Presidents Project contributing the remaining funds.
Shelter manager Frank Furtaw explained that during the first year of shelter operations the facility took in 4,868 animals and logged 1,791 live released for a 42 percent success rate, adding "for shelter life that's outstanding."
The planned 60-foot by 120-foot grassy area will include separate enclosures for large dogs, small dogs and puppies and allow prospective owners, as well as volunteers, to walk the animals.