A few weeks ago the Tulare Animal Shelter held a groundbreaking ceremony with a difference for a new 7800 sq ft interactive play and exercise area for puppies and dogs. The facility, which will cost approximately $30,000, has been primarily funded by a grant from the Jason Debus Heigl Foundation and the Tulare Rotary Club.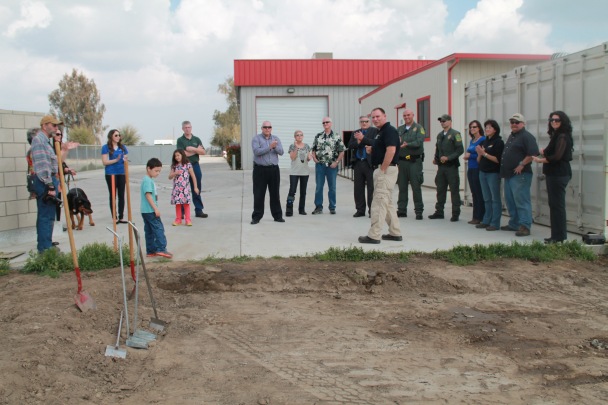 On March 6, Mr. Helo, a pit bull rescue, kicked off the building project at the 3817 So. K St. facility by breaking the ground, digging eagerly for a bone the city's animal services manager Frank Furtaw had buried earlier. The interactive area will allow staff, volunteers and potential dog owners to play and exercise dogs in one of four areas that will comprise the completed project.
Construction work has since begun in earnest. Check out the photos of the site and the early stages of the build below and click on the thumbnails to enlarge the images.
Photos









"We're still looking for donations because equipment is going to be needed on the tail end of this," Furtaw told The Tulare Voice, explaining the original project had evolved to align itself more with the industry standard for these types of play areas.
Donations can be sent to Friends of Tulare Animal Services, 3817 So. K St. Tulare, CA 93274.