The welfare of companion animals in the shelter system is an important issue for the Heigl Foundation and we routinely fund projects aimed at improving facilities at centers that care for homeless pets. Two recent recipients of grants from the JDHF include the Heber Valley Animal Shelter in Utah which received $5,700.00 and Tulare Animal Services in California which received $12,500.00.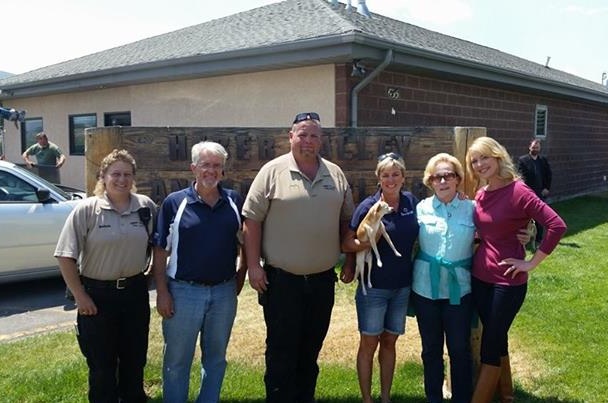 Grants are given to development projects that not only help to provide abandoned animals with better conditions in which to live, but are also geared towards improving adoption rates. Visitors to a shelter are much more likely to adopt a pet that is happy and playful within its living environment than one that is frightened and withdrawn. If infrastructure facilities also exist where potential adopters can interact with the animal they interested in homing, the chances of the duo forming a mutual bond are greatly increased.
Heber Valley Animal Shelter Dog Kennel Project








The Heber Valley Animal Shelter used the grant from the Jason Debus Heigl Foundation to fund the purchase of materials for a kennel project. The project involved constructing a number of new kennels and creating safe and secure areas in which dogs can play, exercise and be turned out for prospective adopters. Work was undertaken by shelter staff with support from local volunteers.
Tulare Animal Services Play & Exercise Area








In California, Tulare Animal Services has constructed a $45,000 play and exercise area for puppies and dogs at its shelter. The half-acre courtyard was built from donations from the Tulare Rotary Foundation, Jason Debus Heigl Foundation, Land O'Lakes and many community members. The 60-foot by 120-foot grassy area includes separate enclosures for large dogs, small dogs and puppies, and will allow prospective owners, as well as volunteers, to walk the animals.