Here at the Heigl Foundation we cannot do what we do alone - we have some great donors, volunteers and fosters who make it all possible. One gal who has been with us for many years as a fundraiser (she's run races and raised money for the Foundation) is April. She has been a longtime supporter and always championed the cause of animal welfare and making a difference.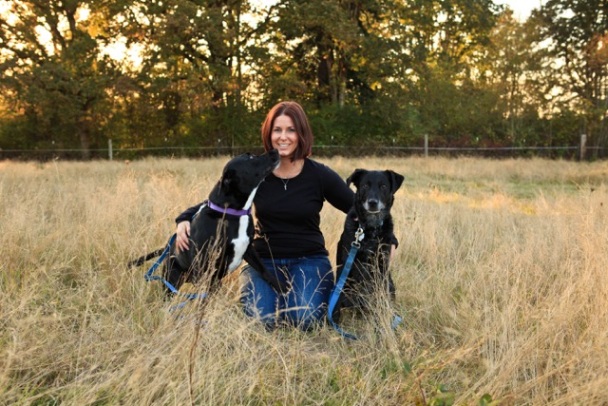 Recently April's dog became ill and she was faced with letting him suffer or paying $6400 for an operation. At the beginning of August, she opted for the latter and has been looking for ways to pay that vet bill. She's had garage sales and reached out to friends, family and colleagues who know how much her dog means to her.
The JDHF has donated $1000 towards her bill and wanted to share her story with you, as we know that all of us who love our animals might one day be faced with a similar challenge. We are asking that if you'd like to donate towards Tuxedo's surgery to make a note in your PayPal contribution and we will send all of the money to April for her dog and you will get a tax deduction.
And now, in April's own words: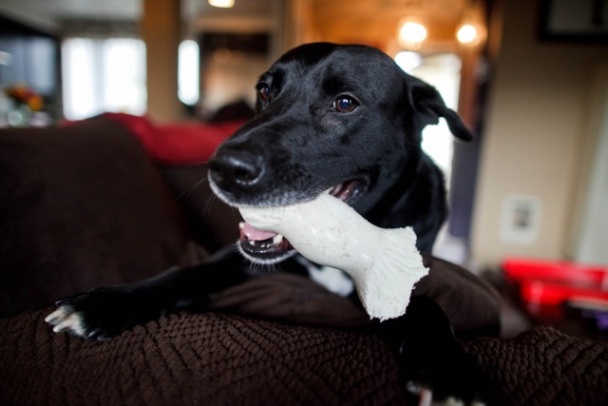 Tuxedo
Almost 10 years ago exactly Tuxedo was found, along with his sister Grace, tied to a fence outside an apartment complex in Vancouver, WA. My friend's aunt watched the two small puppies sit out in the hot sun, and began to realize they had been abandoned. After an entire day in the sun, she called my friend who took them to the vet and PetCo to have them scanned. No chips could be found. Grace was rehomed and my friend and I kept Tuxedo. When he was 4 months old, with his big huge paws and batman ears, we called him Tux Tux. Then he kept growing - and soon was 68 lbs of solid muscle. Still having the adorable puppy face, we then called him Xedo (Cee-dough), short for Tuxedo!
Two years ago last August we lost his sister Grace to cancer. So it's just been his brother Lucky, and the cat Kelvin and I in the family.
He has always had a funny walk - very stout in the front and quite a prance and spring in the rear - but over time I began to notice gait changes, and exercise intolerance. At first we all brushed it off as age - but then when his gait truly changed quite remarkably, I knew something was wrong. A trip to the vet and bed rest and anti-inflammatories helped a bit, but it was still concerning enough to make a follow up appointment with a neurologist.
A CT scan was performed and the diagnosis came back that Xedo had a bulging disc at C2-3, and cervical spondylomyelopathy at C5-6. Cervical spondylomyelopathy is the fancy name for a condition called Wobbler's syndrome. Wobbler's is the name given because when the dog walks, he wobbles around - sometimes tripping over his own feet, or you might feel like your dog is clumsy, but it is an insidious disease.
Treatment for Wobbler's can range from the conservative (bed rest and anti-inflammatories or steroids), to aggressive, which would be surgery. However, there are currently 21 different types of surgeries out there to try and treat/correct/maintain spinal integrity. The procedure my vet did is called ventral slot stabilization surgery. Amazingly, to access the spine, they go through the underside of the neck!
Surgery was 9 hours long, and Xedo was in the hospital for 1.5 days recovery. He's currently on 6 weeks of bed rest and will begin physical therapy this next week to learn how to walk again.
What Xedo means to me: There are two songs that I sing to him that express how much I love him. You could say that he's my heart dog. I look at him and my heart simply explodes with love. Looking at his face and into his eyes I finally understand what unconditional love means. And I understand how and why God loves us humans so much. He gives me hope, he restores my faith in love, and he gives every single day joy. I wake up and look at him and my heart is so full of love that I can't help but feel so overwhelmed by it.
The two songs I sing to him are "I love you more" by Matthew West
I love you more than sun And the stars that I taught how to shine You are mine, and you shine for me too I love you yesterday and today And tomorrow, I'll say it again and again
I love you more than the sun and the stars that I taught how to shine You are mine, and you shine for me too I love you, yesterday and today Through the joy and the pain I'll say it again and again I love you more I love you more
And I see you And I made you And I love you more than you can imagine More than you can fathom I love you more than the sun And you shine for me
Copyright © 2002-2015 LyricsBox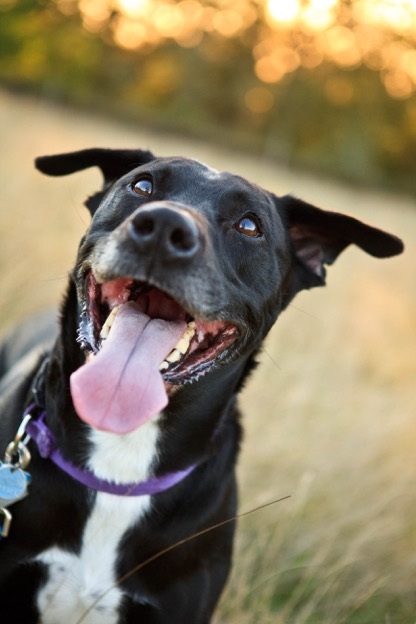 And then I sing Om Namah Shivaya for him. As I practice Ahimsa and the act of being compassionate and loving towards all living beings. And he and his brother usually lie down side by side and snuggle when I sing it to them.
Xedo's favorite food is practically anything you make for him. He loves blueberries and raspberries and watermelon and bananas. He gets no sugar added watered down applesauce and fruits and veggies with his normal dry food as well. Right now he's on a diet of rice and cottage cheese and fruits post surgery to combat upset belly, but normally he gets a 50/50 mix of Dogswell chicken and Blue buffalo turkey and rice. His favorite time of the day is mealtime. And when I open and scoop out the dry food container I always lean down and he gives me a kiss on the nose each time. I'm looking forward to the day where he has recovered enough from surgery and regained his strength to give me those kisses again.
His favorite toy is either his bone, his firehose, which only comes out once in awhile because he tears them to shreds in a nanosecond, or the couch throw pillows. You can only say no so many times before his cute face looks at you with the pillow hanging out of his mouth as he pranced around the family room - looking pleased as punch at himself. Then you realize that "this is why we can't have nice things!!". Then you realize that it's just the throw pillow that came with the couch so really, why not let him have it. And then you realize you can never buy a throw pillow again because he thinks they are all his. And then you realize just how much you love you furkid. At least you know you love him more than a stupid throw pillow :)
Thanks for letting me tell you a bit about the process and my heart dog.
April Mixon