I Hate Balls is a progressive, innovative and amusing multimedia fundraising campaign that uses a fresh and non-traditional approach to deliver an important and urgent message: spaying and neutering animals saves lives.
Annually more than 5 million pets are killed in shelters across the United States. Spay/neuter is the most effective method of helping to reduce that number to zero. A simple surgical procedure will eliminate the possibility of unwanted litters of companion animals, who are then subsequently abandoned at shelters and euthanized when homes can not be found for them.
On November 29, 2011, Katherine Heigl and the Jason Debus Heigl Foundation launched the I Hate Balls initiative with a Public Service Announcement (PSA) on Funny or Die, the leading comedy video website founded by Will Ferrell and Adam McKay's production company, Gary Sanchez Productions.
The video simultaneously premiered at the new witty IHateBalls.com campaign web site, which offers the visitor a number of opportunities to support the campaign, promote the message, raise awareness and get involved. It also sets the tone for the campaign - a funny take on a very serious issue - and features not only Katherine Heigl and some four-legged friends, but a cameo by her husband, musician Josh Kelley.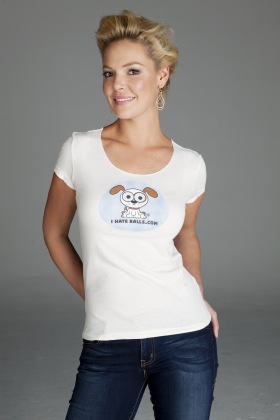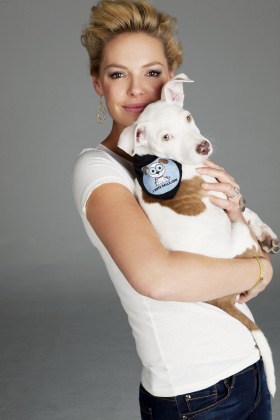 Katherine is passionate about pets and savvy on the difficult challenges faced by municipal animal shelters. She explained, "Launching this campaign is hopefully the type of out-of-the-box thinking we need to heighten awareness of the devastating problem and sound the alarm that we can save many lives by simply spaying/neutering pets. Hate balls, fix pets, save lives. It's just that simple."
At "The Chop Shop", the IHateBalls.com virtual store, the viewer can check out cool t-shirts, hip underwear and groovy gear created by renowned artist Todd Goldman and produced by David & Goliath Tees.
All net proceeds from the sale of merchandise will be directed to the Jason Debus Heigl Foundation to fund life saving spay/neuter initiatives. The public can also help support the campaign by donating online at IHateBalls.com and via mobile text message giving - details of which can also be found on the web site.
Please support the efforts of the Heigl Foundation and the I Hate Balls campaign. Together we can make a difference.