It has been a busy start to the year for the Heigl Foundation, and for Marshmallow or Mel as he is affectionately known, a 7 month old puppy rescued from a Los Angeles shelter, 2018 has already been life changing.
Working with our friends and rescue partner Paws For Life Utah (PFLU), the Foundation financed the transport of 27 at risk dogs from California to the Utah based no kill organization at the beginning of December. Mel was a last minute addition to the transport, and when he was received by staff in Utah they discovered the young pup was in a very poor state of health.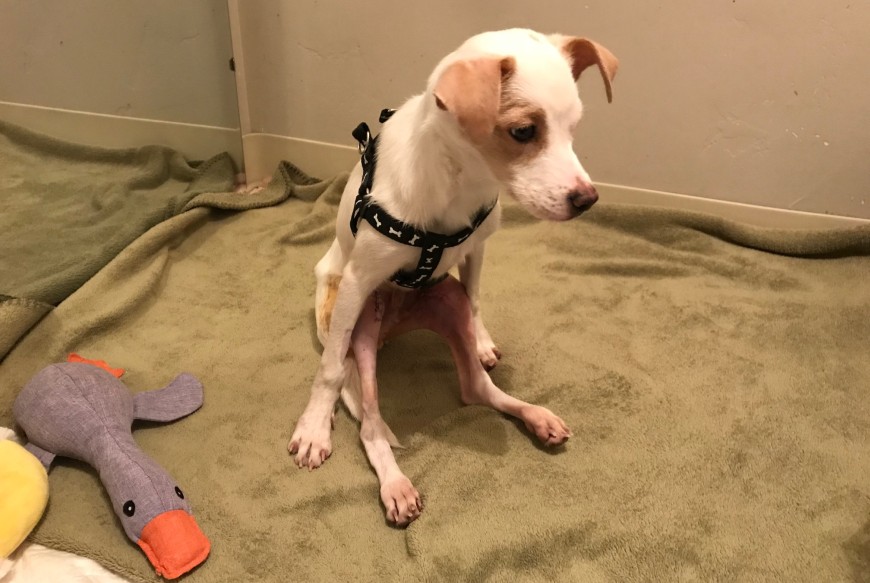 Suffering from pneumonia, Mel was also very skinny as a result of worms. In addition to sporting a cast on a fractured leg, Mel was also unable to put any weight on his left hind limb. After Mel had been vetted and treated for pneumonia (which required hospitalization and fluids), his cast was removed for examination. Despite the fact that his fracture had fully healed, Mel was unable to walk, and a detailed examination revealed that he would require bilateral knee surgery to address luxating patallae on both of his hind legs.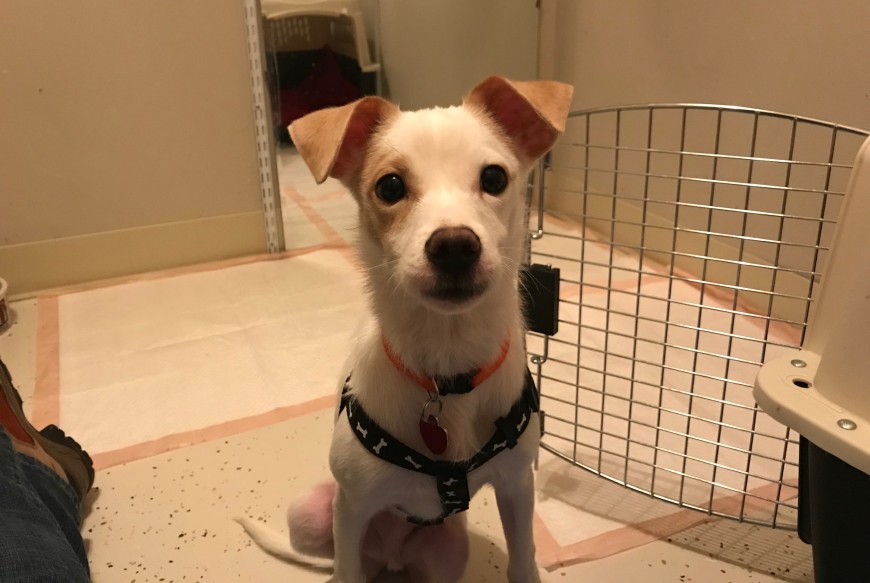 Without major surgery Mel faced an uncertain future. He would never be able to walk properly. For staff at Paws For Life and Mel's foster this was too much to bear, especially for such an affectionate young pup who loved everything and everybody.
There was some positive news - youth was on Mel's side. The vet explained that because Mel was a pup his prognosis would be excellent, but it was vital that he undergo surgery as soon as possible.
PFLU immediately launched a GoFundMe campaign to help finance the expensive operation and the Heigl Foundation agreed to match any donations on a like for like basis. However, it was soon apparent that PFLU would not be able to get the support needed quickly enough to raise the funds required in the short window of opportunity Mel had available.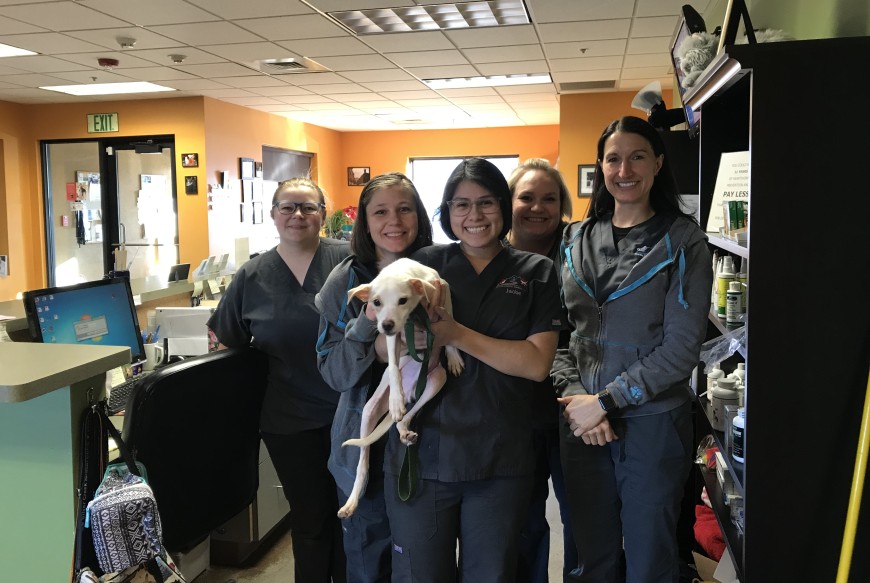 For Mel, things were looking bleak, until Nancy Heigl, co-founder of the Heigl Foundation stepped up to cover the bill for Mel's surgery, and changed his life forever.
Following surgery Mel went into foster care in a lot of pain (he had to be sedated for the first day of his recovery and have his medication increased) but within a couple of days he started to come around. As the video below reveals, Mel can now move around wonderfully and the operation was a huge success. Today he is relaxing with his family of pups and a kitty, who love to spoil him.
Mel is becoming housebroken, getting trained and most important of all having fun running around chasing toys, something he could never do when we first laid eyes on him. Despite everything he has been through he remains a wonderful dog with a generous, loving personality.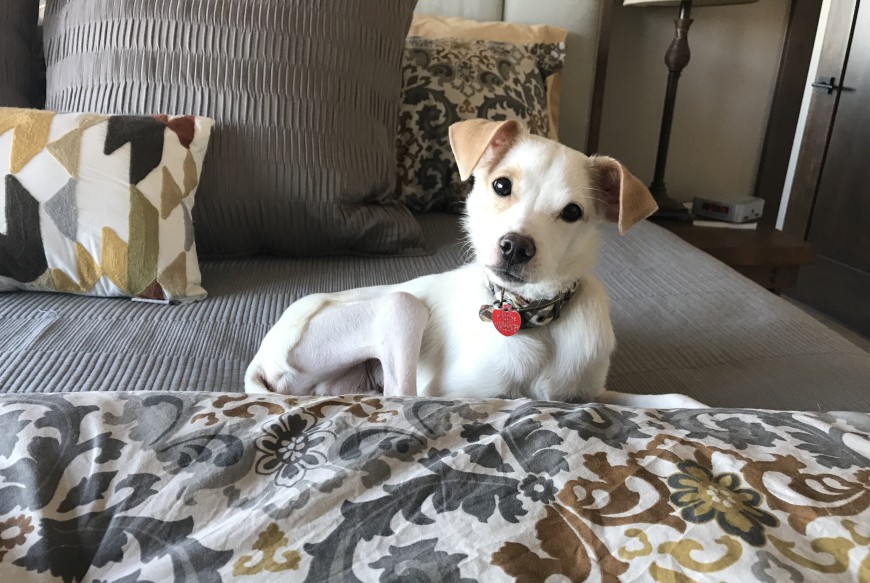 The Jason Heigl Foundation and Paws for Life Utah worked together to give Marshmallow a pain-free, mobile, happy future. We are very grateful to the vets at the Silver Creek Animal Clinic who generously provided a significant discount for their services, and to Dr. Martin the osteopath who did such a wonderful job on both of Mel's knees.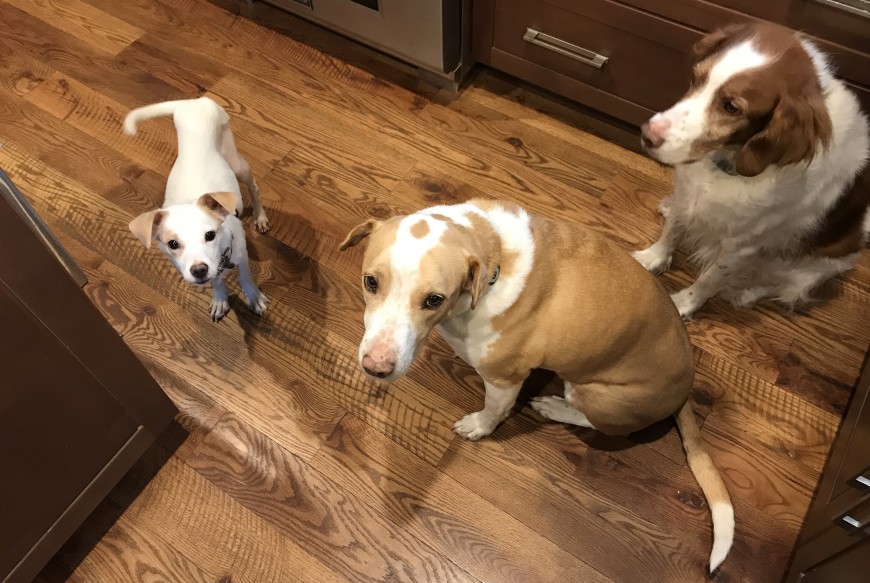 Mel will be available for adoption through Paws For Life Utah once he is completely recovered. The family who end up with this little gem will be very fortunate!