Puppies Lenny and Squiggy are the two latest additions to the Heigl Hounds of Hope, our internal rescue group which saves vulnerable dogs from high kill shelters in Southern California.
Left abandoned in a box with a note reading "Please give to a good home," at just 7 weeks old, Lenny is a male pit bull mix with puppy strangles. Puppy strangles is a juvenile cellulitis, which causes oozy, bloody, facial lesions and inflammation of the lymph nodes. He is also suffering from demodectic mange, a non-contagious skin condition.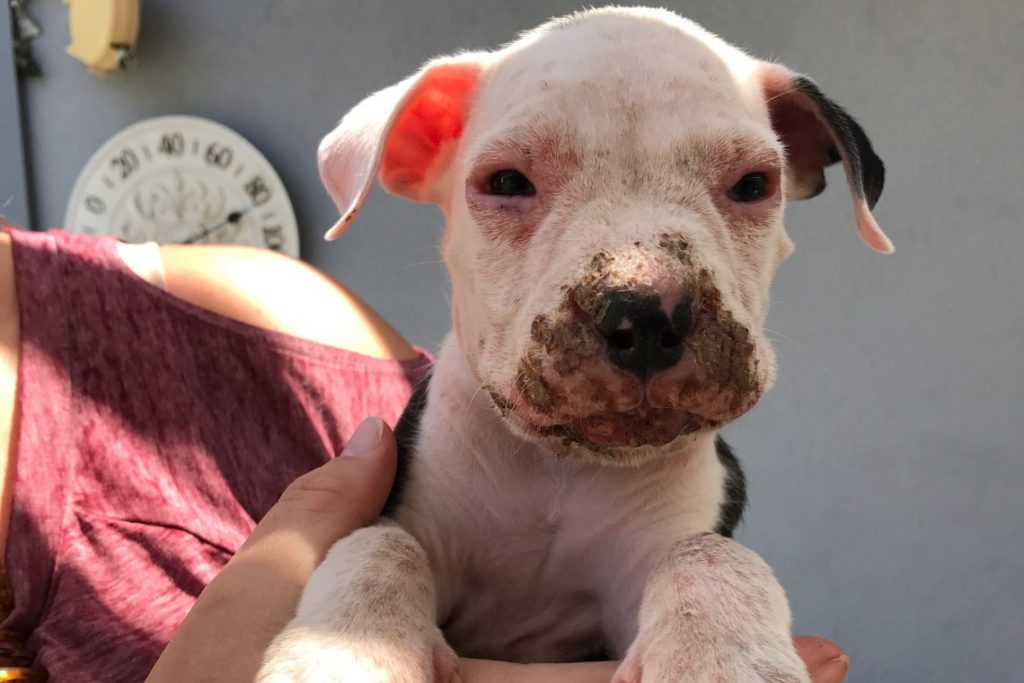 Lenny has already responded very well to treatment since being rescued, and his prescribed medication of antibiotics and prednisone has already started to clear his strangles. However, his mange may well require a longer course of treatment and it will be several months before he has fully recovered.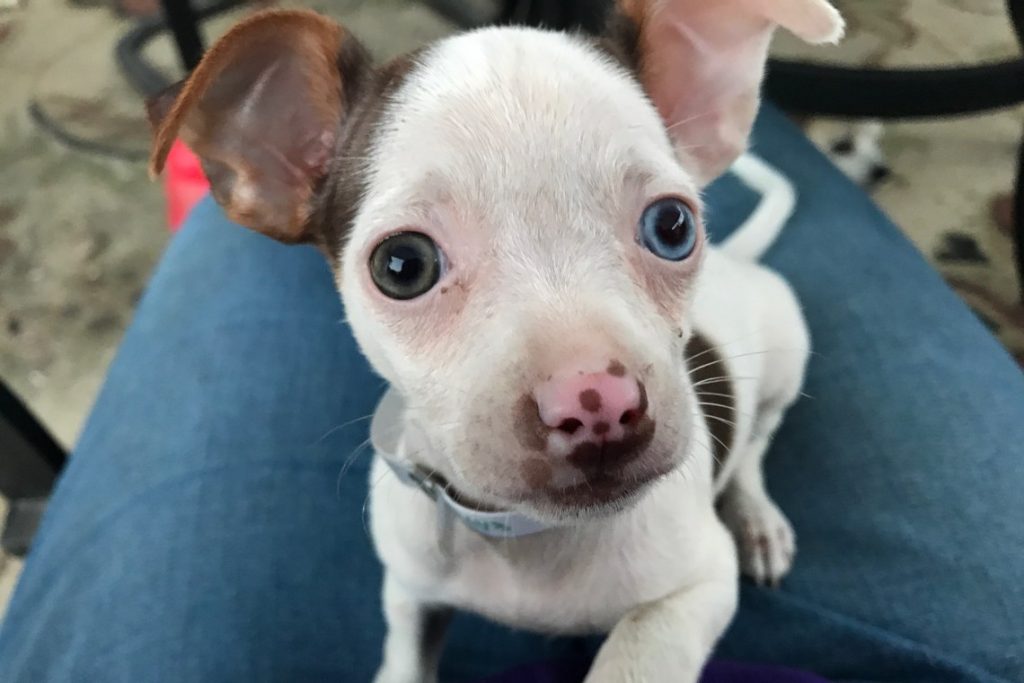 Squiggy, our second gorgeous pup, is a lively little Chihuahua, who is between 4 and 6 weeks old. A stray, he was impounded at Carson Shelter when the JDHF rescued him, and he appears to be in good health. At present, Squiggy is too young to be offered for adoption, but keep an eye on the web site as he will be looking for a new home in a matter of weeks!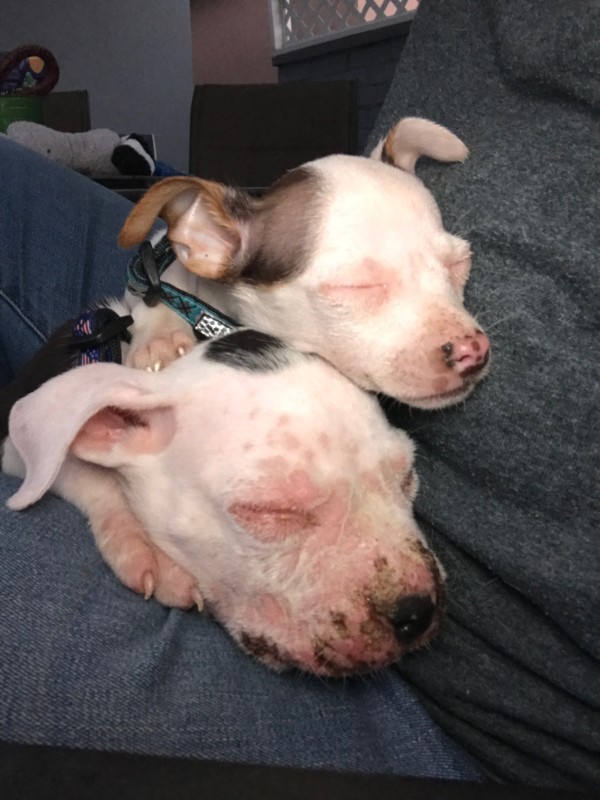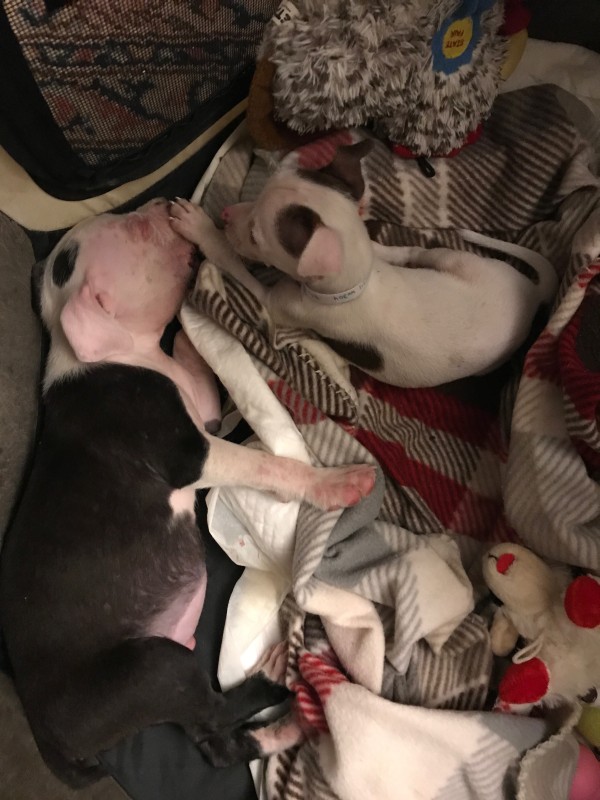 The two pups have become the best of buddies in their foster home, playing for hours and getting up to puppy mischief as they learn from each other and their new experiences.
We can't wait to find great home for these two adorable characters!